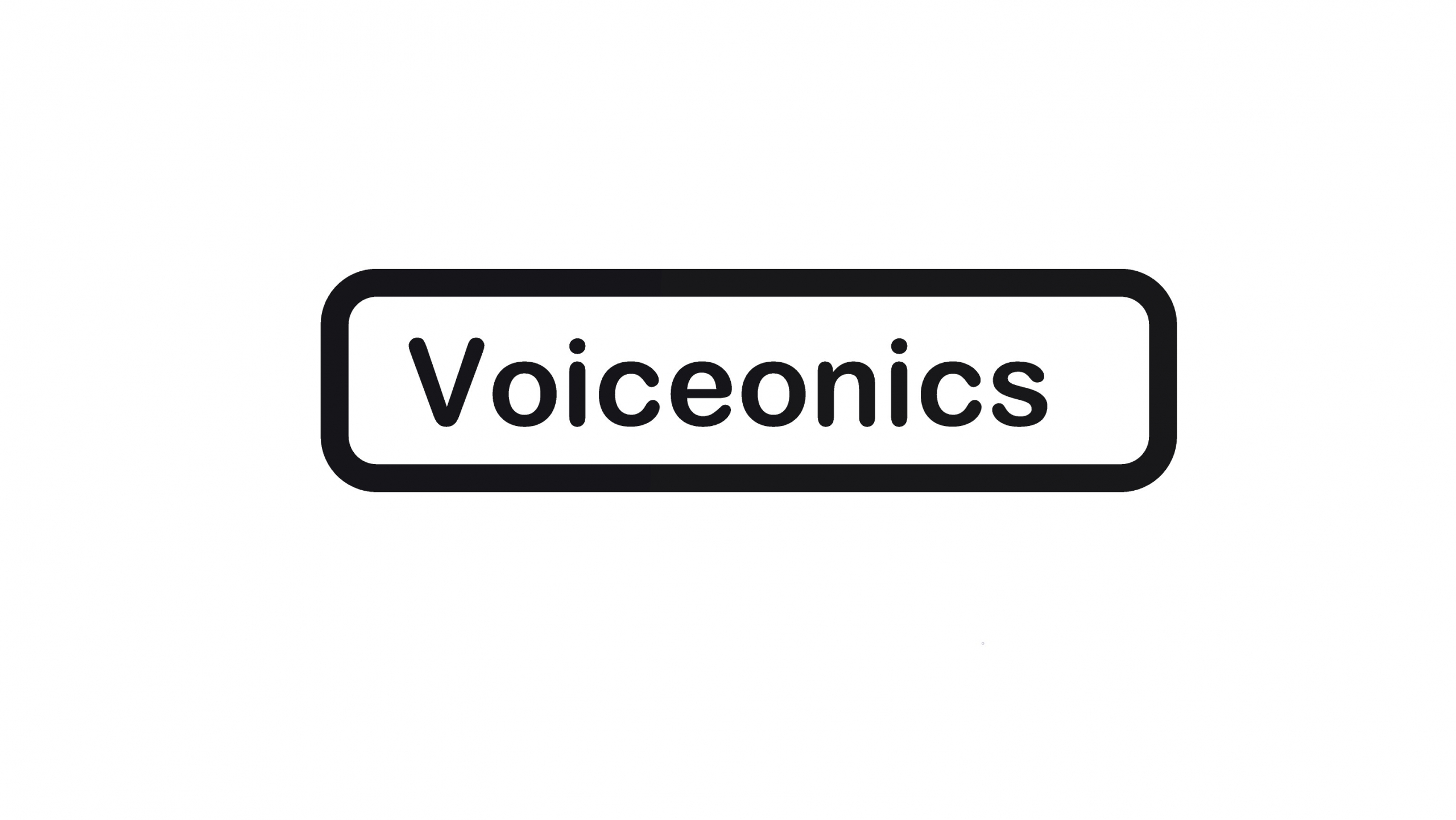 Voiceonics offer high quality communication aids to people with limited or no speech. Our aids are designed for simplicity of operation with very high quality speech. We strive to offer the most innovative designs at the most competitive prices.
Voiceonics, here to help people that have limited or no speech. This can result from a number of conditions, for example;
Parkinson's disease
Stroke
Motor Neurone Disease (MND)
Multiple sclerosis
Frontotemporal Dementia
Autism
Products/services include:
The Phrase communication aid:
Easy to use. Simplicity of operation is a key feature of the device. From the hardware to the software the device has been custom designed. There are no apps to download, no e-mail notifications and no security passwords to enter.
High-quality speech comes from the integrated CereProc voices and generously sized quality speaker.
The device has a touch screen with large, easy to read keys. When entering text, automatic movement filtering helps reduce the effects of hand tremor, the device also benefits from the convenience of built-in phrases and predictive text.
After sales service offered to hospitals, schools and charities:
A blanket repair cost of £100 to restore the communication aid to 'as new' condition, regardless of its condition.
Member of Communication Matters: Organisational
Contact
Address: Voiceonics Ltd, Business Centre, Upper Bognor Road, Bognor Regis, England, PO21 1HR
Tel: 01243 850539 or 07748 904923
Email: enquiries@voiceonics.co.uk
Website: www.voiceonics.com
https://www.communicationmatters.org.uk/wp-content/uploads/2018/07/logo.jpg
0
0
office
https://www.communicationmatters.org.uk/wp-content/uploads/2018/07/logo.jpg
office
2020-07-20 10:27:30
2021-05-10 07:42:25
Voiceonics Ltd